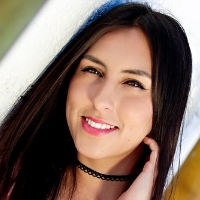 Madeline Fletcher
It was Madeline who finally persuaded the other ladies to take the plunge and to set up Lose The Lads Magicians in 2015. Born on 15th August 1985, she grew up in Wakefield, West Yorkshire, where her parents were both primary school teachers. After her two older brothers and older sister all took the family career path into education, she was determined not to follow in their footsteps and headed down to London to study events management. Her first job after graduating was for a cruise line, arranging on-board celebrations like wedding ceremonies, birthday parties and anniversaries. She was well and truly bitten by the travel bug, and revelled in the excitement of exploring the world. In her role with the cruise line, she was lucky enough to travel around both Western and Eastern Europe, South America, Alaska and Scandinavia, and rather than whetting her appetite for travel, it only made it stronger. Her speciality is international party planning – a role that she is well qualified for thanks to her considerable experience overseas. When not arranging spectacular events, she can often be found travelling around Europe in her vintage VW camper with her boyfriend Graeme and Candy, her Yorkshire terrier.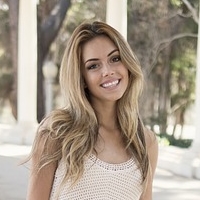 Carrie Gray
The baby of the group, Carrie Gray was born on 18th March 1986 in Reading, Berkshire. Even from an early age, she was passionate about love and romance, and remembers arranging weddings for her teddy bears and dolls before she even went to school! She studied Art and Design at the University of East London and went on to work for a small, independent gallery where she became responsible for arranging publicity events and artist exhibitions. Although she was originally quite nervous about taking the step of forming Lose The Lads Magicians, she is delighted that they took the plunge and loves her role with the company. Her specialism is creating an awesome party atmosphere with impressive decorations and the perfect décor to match. She especially enjoys working close with the bride and groom to design the perfect wedding celebration, taking pride in making sure that everything meets expectations right down to the tiniest detail and the finest touch. A true romantic at heart, she lives in South London with her partner Robin and her two cats, Cathy and Heathcliff.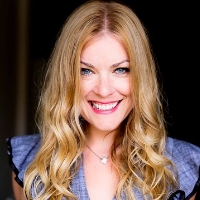 Christina Rowe
Christina was born on 26th November 1985 in Stratford, East London. The only daughter of a dentist and an at-home-Mum, she grew up completely spoiled and thinking she could have everything her own way – an attitude she seems to have carried with her to this day! There's nothing Christina likes more than partying, and she considers herself to be the ultimate girl about town. She has visited all of London's top nightspots, and is the go-to girl when you want to know the best place to go for a night on the tiles. That's why she's the team specialist for bachelorette parties. With her fun-loving attitude, she's just the woman for the job, and she simply loves to get down to details with the maid of honour, the bridesmaids and the bride-to-be herself so that she can help them to create the perfect celebration that will send the lucky girl off to married life in style! No request is too extravagant – and in fact, the more indulgent and luxurious the better! Her favourite pastime is shopping, and she admits to having two whole wardrobes full of shoes!